Get to Know the Dedicated Instructors and Staff at Kitsap Art Center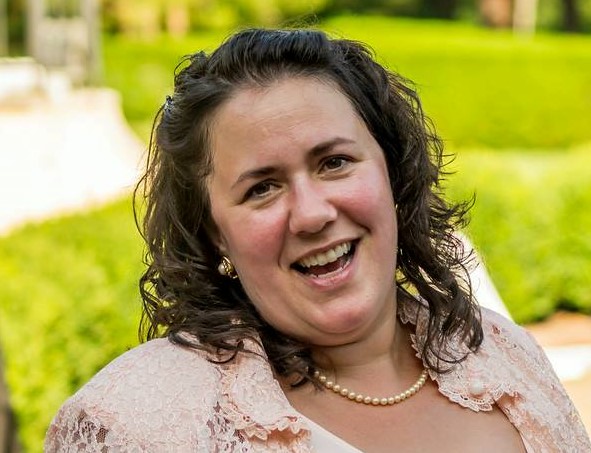 Cassy Farrell
My passion for art has led me on amazing adventures all over the world, teaching students of all ages not only painting and drawing skills, but how to find enjoyment in all media. I earned my BFA in Illustration from Montserrat College of Art in Boston, MA. While I enjoy all media and am constantly exploring new techniques, I would call myself an Impressionist, with my passion being the human form. I love studying human anatomy and figuring drawing, finding inspiration in the works of Odilon Redon, whose use of color and imagination I find inspirational. Being a military family, I was fortunate enough to spend several years in Naples, Italy where I developed and curated an art program for elementary and middle school students from several countries. It was here I found my passion for teaching and upon our retirement in Kitsap County I connected with Kitsap Art and the rest is history!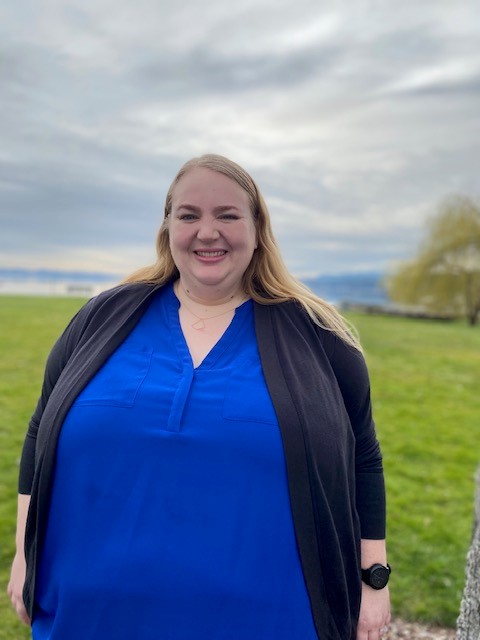 Mary Kunish
Mary is a lifelong Kitsap County resident who has become a valued member of the Kitsap Art Center office team. She holds a B.S in Environmental Engineering from Montana Tech of the University of Montana and spent several years working as a Naval Architect at Puget Sound Naval Shipyard. She has always had a strong passion for art, taking classes in all types of media while actively pursing her love of volunteer work. Mary spent seven years on the Board of Trustees at Silverwood School and is an enthusiastic supporter of her teenage daughter's percussion and athletic talents. She loves supporting institutions that provide unique learning opportunities to the community.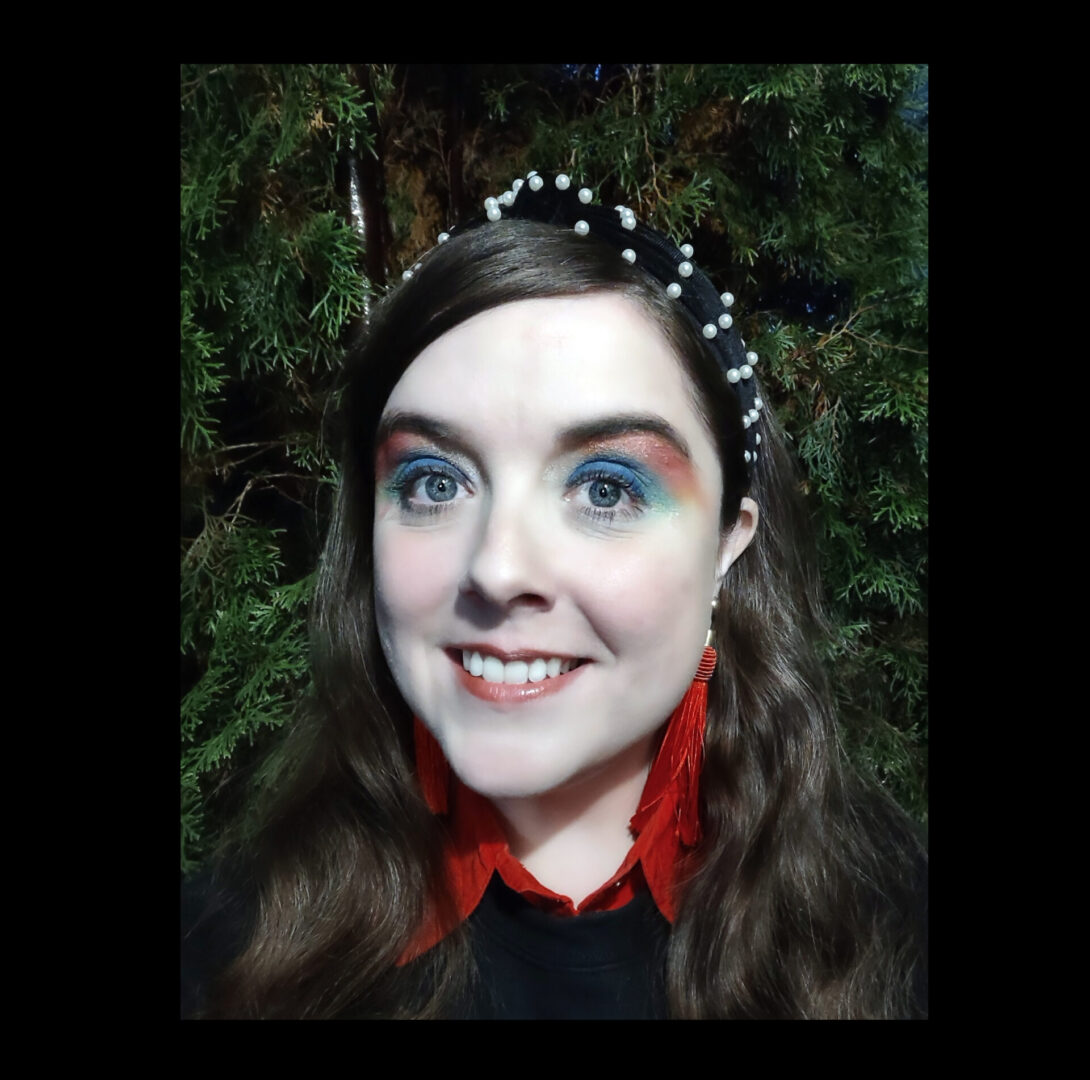 Donna Letterese
Donna Letterese is a cartoonist, botanical illustrator, and educator. Originally from New York, Donna also earned her B.A. there, graduating from Sarah Lawrence College. During a six-month program studying abroad at Goldsmith's College, University of London, a professor opened her up to the world of alternative comics and illustration. She has been reading, looking at, and creating them herself, ever since. She moved to the West Coast after finishing undergrad. Donna has taught cartooning at art centers, afterschool programs, and libraries in Los Angeles beginning in 2010, while also working on freelance art, articles, and commissioned art pieces. She has had comics published in a few anthologies, and shown work in group and juried exhibitions, as well as zine fairs and comic cons, throughout California, in Portland, OR, New York, NY, Philadelphia, PA, and upcoming in Bainbridge Island, WA. Her bi-lingual handmade "card-toons" have been carried in Long Beach's Museum of Latin American Art, and she belongs to SCBWI, the Los Angeles Society of Illustrators, the Botanical Artists Guild of Southern California, and the Pacific Northwest Botanical Artists Guild. She completed her MFA in Illustration at California State University at Fullerton in January 2022, after having done the first half of her degree in person, and the other half remotely from Washington as of March 2020. 2020 was also when she transitioned to teaching workshops on Zoom. Exploring the forests and beaches of Kitsap County and Washington State affected her art a great deal, giving her comfort when more isolation was being practiced. She is now really excited to be getting to meet people and become involved in the wonderful artistic community here. Donna is really happy about getting to continue teaching virtually, as well as again in person. During her free time, she loves sketching, exploring, and going to places like museums, gardens, coffee shops, zoos, and aquariums. She loves animals (koalas especially), and is also a huge fan of telling "punny" jokes.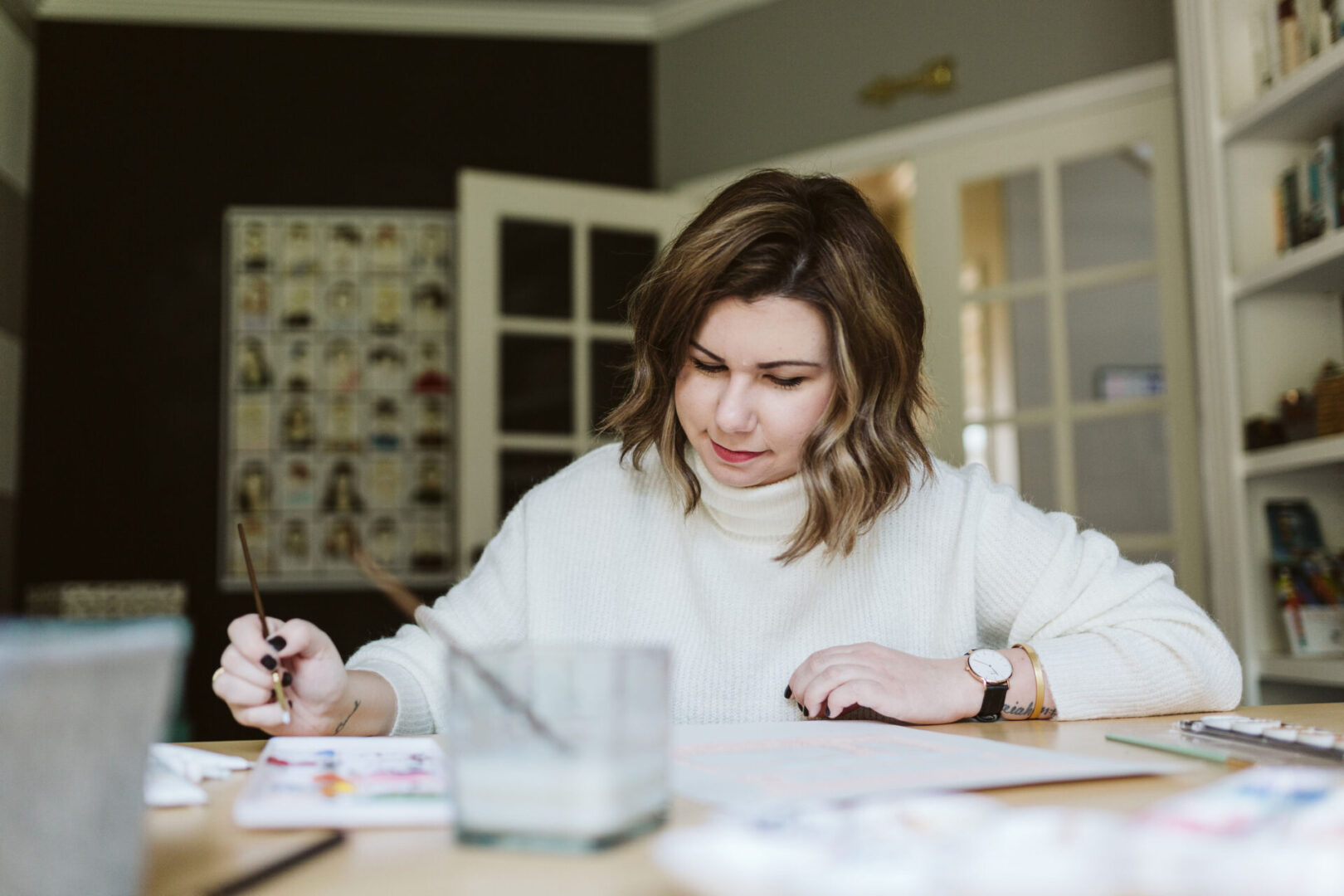 Kirsten Judkins
Ever since I can remember I've always loved art.  As a kid, I was always making clothes for my dolls, drawing thousands of pictures, and using up all the markers. The thing I always loved about fine art was figuring out composition, color theory and creating a mood or vibe and that translated into my current job as a graphic designer. Getting to do design as well as teach fine art classes for the past five years combined all my favorite things into one - getting to meet people, help them find their art style or what suits their business, and I get to do art! What's better than that?  As a teacher, I love not only getting to teach skills that translate to so many areas of life, but getting to help each student find their style. I want everyone to be able to have a firm grasp on what makes their art unique to help them be able to grow in their art and feel passionate about it!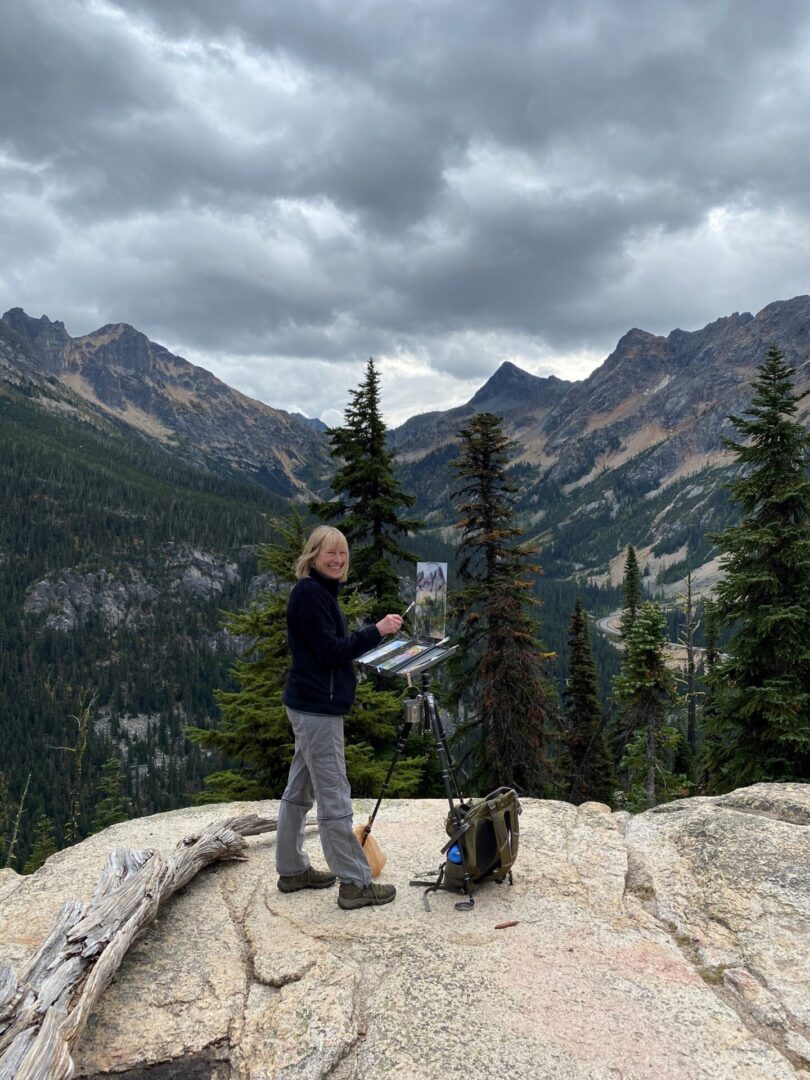 Janet Felty
Janet Felty has loved painting and followed many art adventure paths beginning in her high school years. Since joining Kitsap Art as a teacher in 2017 her art enthusiasm has expanded immensely. She has enjoyed teaching all ages especially in the school age program, Canvas & Cupcake classes and school camps acquiring much inspiration from the students. She enjoys helping out when coverage is needed for other classes and likes meeting new students and catching up with others she's met along the way. Janet brings to Kitsap Art her multitude of unique teaching experiences. Among these were Art Docent in a public school environment, classroom helper & working with many school education programs and events. She facilitated a garden education program in a public school. She has also been active volunteering in a school theater and choir program for nearly ten years. Outside of the school environment Janet taught youth and adults as a Master Gardener in a community garden and helped guide youth in their learning in a variety of scouting groups. In her former career as a Physical Therapist she taught individual clients and groups a multitude of exercise and health related content. Janet has participated in numerous theater set painting endeavors in both school and many different local community theater settings. She continues her pursuit of her own art passion by attending workshops and plein air painting outings as often as she can.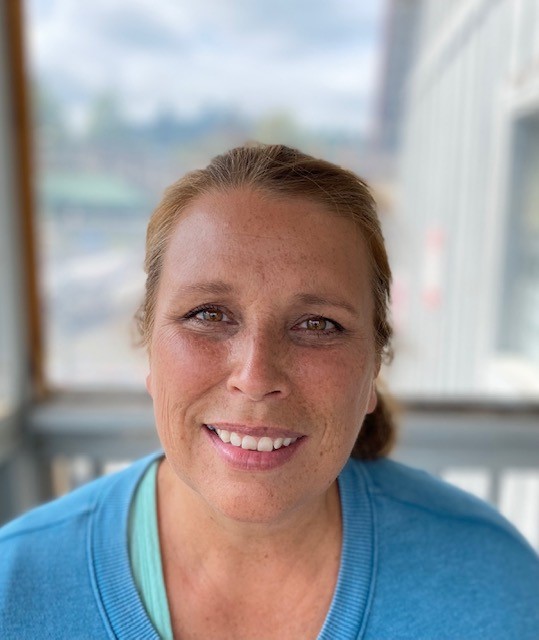 Alex Rosner
A native Northeasterner, Navy spouse and mother of three, Alex Rosner is an avid crafter with a passion for art and teaching. She graduated from the University of Maryland in 1996 with a degree in teaching and has spent the years instructing a wide variety of classes to students of all ages. Alex is passionate about creating from recycled and eco-friendly materials and finds great joy in reinventing discarded items into new and beautiful artistic treasures.  From knitting to carpentry, painting to pallets, jewelry to acid etching and beyond – she has tried and embraced every art form she has encountered. Alex loves the process of learning and sharing her knowledge with others in a warm and encouraging environment and believes that art is the perfect activity in which to share the joy of lifelong learning and creating something with one's own hands.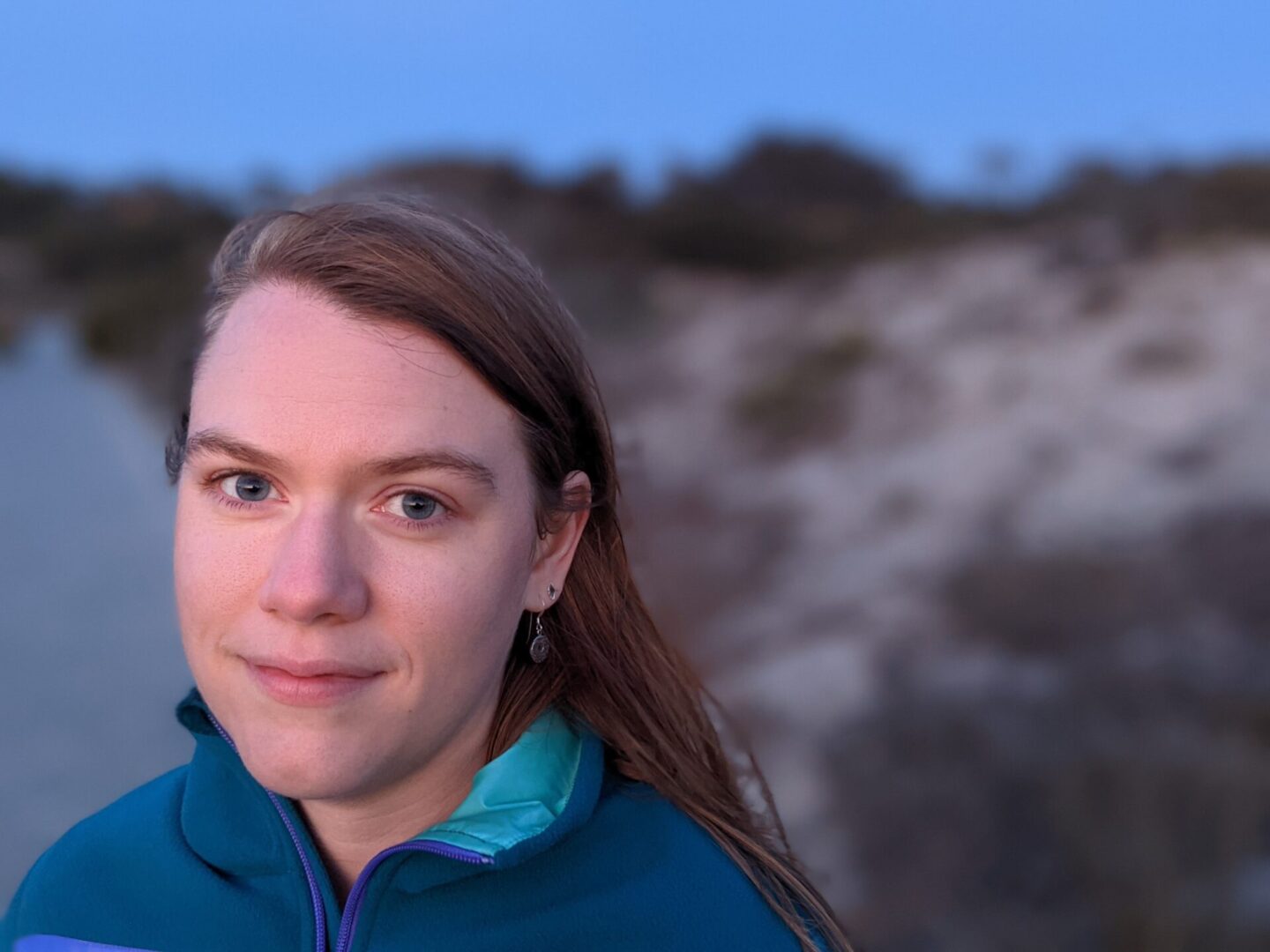 Leslie Kiesler
Leslie Kiesler is a classically trained artist originally from Atlanta, Georgia. With a lifelong passion for traditional art, she moved to Seattle in 2016 and pursued a four year atelier training at the Gage Academy of Art under the tutelage of Juliette Aristides. With a strong foundation in academic drawing and painting, she seeks to carry on the time tested traditions of traditional art making with anyone willing to learn. Her work primarily focuses on the beauty of the diversity of the human figure and narrative still life seeking to tell stories and connect to the artistic spirit of others. Leslie is a recent transplant to the Kitsap Peninsula and can often be found plein air painting in many of the extraordinary landscapes she is so grateful to call home.
Joyce Pobanz
Joyce joined the Kitsap Art family in 2016 where her passion for art and education make a positive impact on everyone around her. With more than 20 years of experience in elementary education, Joyce is a valuable asset in the classroom, with her ability to connect with students of all ages and skill levels. When not assisting in the classroom, Joyce enjoys painting in a variety of media including watercolor and acrylic.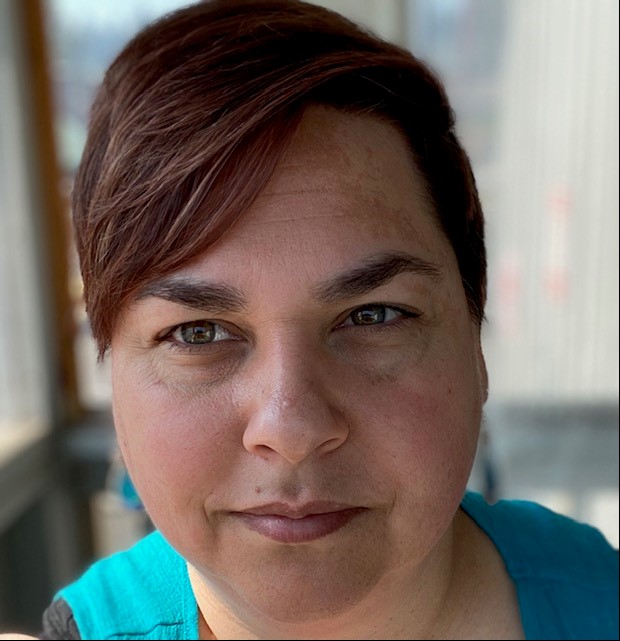 Kristy Gumpert
Kristy joined the Kitsap Art Center team in 2017 as an office assistant, bringing with her a background in print journalism and small art studio management. With a BA in Communication Studies from Sonoma State University, she spent the beginning of her career as a newspaper reporter and page designer for a variety of publications in Northern California. She moved to the Kitsap Peninsula in 2005 for her husband Robert's naval career.  She was introduced to Kitsap Art Center by her son's preschool teacher, who suggested art lessons to develop his fine motor skills. David is now in his 11th year as a Kitsap Art student with plans to pursue a career in an art-related field. Kristy is an avid crocheter, pattern designer and mosaic enthusiast. She can often be found working on several projects at once with her motto being: "Never forget to see the value in the small and seemingly insignificant pieces. You'd be surprised how beautiful and strong they are when worked together as a whole."